Hop On Over To

Jubilee Zoo

!
---
Breakfast with Santa!
Christmas Jubilee activities and tree sales lot!

Time to start planning for your family's festive fun! Learn more
We need your help. Suggestions welcome! We have lots of beautiful trees waiting in the barn for new homes. Help us find homes for the trees so we can keep homes for the animals. A large portion of our Winter animal support budget comes from our Christmas Tree Sales. We have GREAT PRICES, FREE nativity petting zoo in the tree barn, Give-a-ways, Delivery options and now offer Flocking.
Fraser Fir $10 per foot. White Pine $8.50 per foot. Flocking (white only) $5 to $10 per foot in addition to tree price and add a tree stand @ $18 to $22 or bring one in. Delivery $10 up to 15 miles. $1 per mile over 15. FREE Nativity Petting Zoo. FREE Secret Treasure Christmas Ornament with each tree purchased containing prizes valued at $1 up to $255.

Jubilee Zoo is available for General Admission (see calendar link), booked Parties/Events, Field Trip Programs, and any occasion for kid-friendly fun!

Pet and feed the animals, ride the carousel ponies, tour the zoo on our awesome safari hayride, bounce in the inflatables and enjoy the picnic/playground area. Please note, Jubilee Zoo is an interactive petting zoo/family park - not a large zoological facility. We have no government funding. Our animal residents are chosen for their ability to safely interact with our visitors. We do not display large carnivores - no lions, tigers, or bears!

Our covered, petting zoo area makes for comfortable visiting in most weather. Join us for Reunions, Birthdays, Field Trips, Company Picnics, Sport or Scout events, and any time for Family Fun. Super cool seasonal Splash Pad is open during warm weather!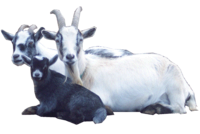 Please note: For the health and safety of our animal residents, Jubilee Zoo may close during inclement weather. Please re-check our calendar link for weather closures before planning a visit in the event of extreme heat, high winds, heavy rains or area flooding. Thank you for understanding.
We can bring the fun to your event! Jubilee Zoo Comes To You will be glad to load up the critters and come party at your place. We offer mobile pony rides, petting zoo, bounce houses, and live nativity animals for your birthday party, church or school event, family reunion, you name it.
To order services or book an event use the buttons below.
If you need assistance with the web ordering process for an event at Jubilee Zoo, please call 318-929-7387 or email.
For assistance with the web ordering process for Zoo Comes To You Mobile Services, please
email or call/text 318 617-6932.



Events at Jubilee Zoo


Zoo Comes To You


Party Add-Ons


Special Events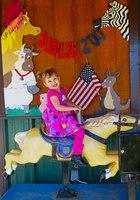 Sunday Special - Bring your church bulletin dated for the current Sunday and receive $1.00 off park admission for each bulletin. Limit one per person. Seasonal Sunday hours are 2pm till 5pm.

While you are here be sure to visit Jubilee Gifts. Find neat stuff, unique stuff, gifts you can't find anywhere else. Animal stuff, kid stuff, old-fashoned stuff, educational stuff, homemade stuff, African art stuff. If that is not enough stuff, come visit our Making Friends Factory and make a toy that you can stuff
Copyright 2010, Jubilee Zoo(tm) 3189297387